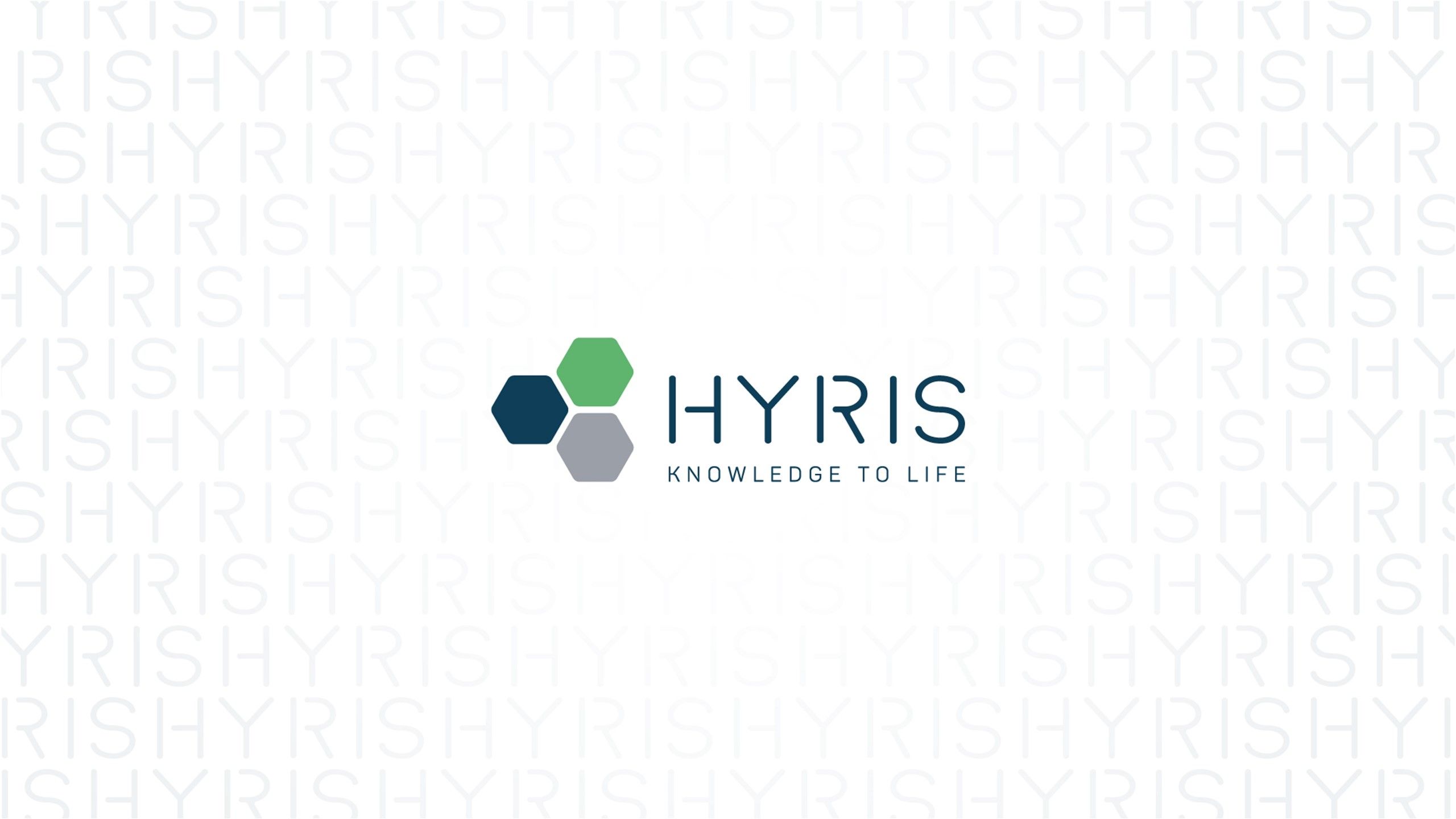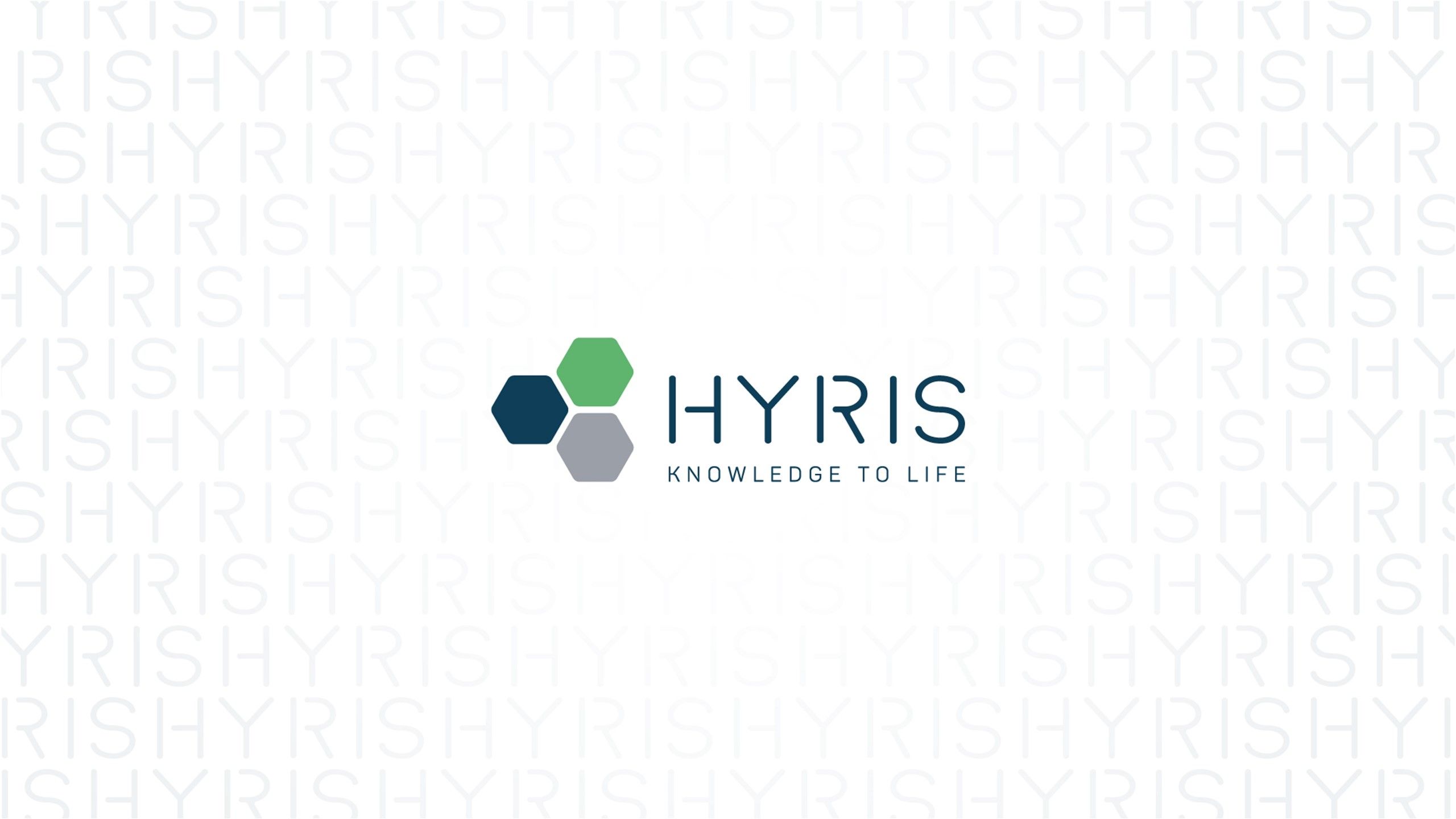 Hyris presents its new Brand, supporting its fast growth worldwide.
Hyris is proud to introduce its new brand identity and communication system, a further step to better sustain its commitment towards customers, partners, investors. The new Hyris Brand marks an important milestone in the Company evolution journey, which will continue at the forefront of biotech innovation and industry disruption.
After almost two years of tirelessly supporting the fight against COVID-19, Hyris keeps focusing on developing new strategies and applications to empower better its clients and partners facing the challenges ahead, pursuing a distinctive positioning as an innovation-based biotechnology Company globally renowned for a very inclusive approach to genetic analysis.
Hyris offers a wide range of solutions to support many different industries and market sectors, from medical and healthcare to food control and botanicals, to name but a few. Such a complex frame sometimes makes it difficult to understand the benefit of Hyris solutions and their implications, especially for non-insiders and the public. The need for a new brand arose to better convey the Company identity and culture.
"The new Brand is more than a logo," says Gabriele Salaris, Global Head of Experience at Hyris. "Together with our Media Partner (www.storyfly.it), we gave life to a complete identity and communications system, deeply rooted in the company culture, goals and aspirations; a device to also listen more effectively to our clients and partners, worldwide."
Salaris keeps outlining the rebranding outcomes: "We started with the tough questions: who we are, as a Company, what our true values are and how we want to be perceived from all our audiences. This work led to a much clearer proposition of our identity and personality, which potential and acquired customers will resonate with more naturally. The new Brand will support more efficiently marketing and sales, as every professional involved with the Brand at any level will now have clearer guidelines; consistency is key, to develop a sound user experience throughout different sectors, industries, countries."
The hexagonal shapes of the logo maintain a link with Hyris visual tradition, hinting at the imagery of molecular bonds; the new colours and lettering embody Hyris positioning at the confluence of different sectors. The new Brand conveys Hyris tone-of-voice, both essential and authoritative, with a sparkle of magnetism. As a disruptor, Hyris means to be both clear and engaging at all times.
"We needed a clearer roadmap to support both Hyris Staff and all our Partners regarding our purpose, vision and values," says Stefano Lo Priore, Founder and CEO at Hyris. "With this Rebranding, we want to energize all our resources and partners facing new, exciting challenges on a global scale".
The new Hyris Brand highlights the Company Vision: democratizing genetic analysis, diagnostics, and health insights to shape a safer and connected world for everybody. A vision now summarized by Hyris new Company Claim: Knowledge to life.

Contact a Hyris expert to understand how to perform beyond your current diagnostic capability at This email address is being protected from spambots. You need JavaScript enabled to view it..
Hyris and P.Intertrade Equipments signed a distributorship agreement for Thai market.

Hyris to participate to SIBioC 2022 in Genova, presenting Hyris marketplace approach for laboratory medicine

Hyris to participate in SEI 2022 in Leon, hosted by the Sociedad Española de Immunologia

Hyris' new T-cell Test is finally available to EU Countries to easily map patients' cellular immunity to SARS-CoV-2

Hyris presented Hyris System, its distruptive signature technology, at Analytica 2022 in Munich

A new T-cell activation assay based on Hyris technology marks a disruptive approach for the detection of SARS-CoV-2 specific cellular immunity.

Hyris presented its new, disruptive T-Cell test at the international conference "A-Wish", fully embracing the Immunology sector to better fight COVID-19 and beyond.